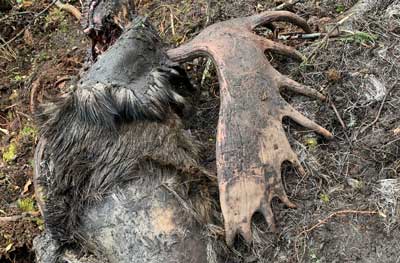 The year is 2021, a year when Hunters for BC – SCI finally said enough is enough, there must be a better way.
For far too long have prey (ungulates) been ignored and left to fend for themselves in a world where wildlife management objectives now value predators more than prey.
For far too long have BC's anti-hunting Environmental Non-Governmental Organizations (ENGO) been left unchallenged in perpetuating their myths that unless all predator management programs are stopped, predators will cease to exist.
For far too long have BC public been fed a steady diet that we must now manage for emotions, that hunting is unethical, immoral, and barbaric, and that science-based objectives are passé.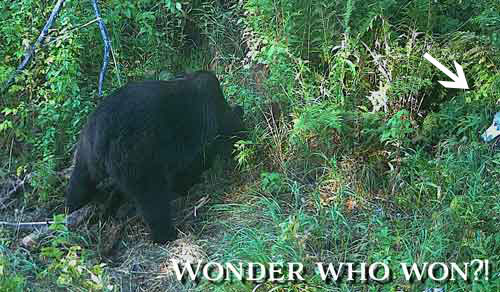 BC, once the go-too place if one wished to see or hunt a moose, a caribou, an elk, a mountain sheep or goat or three different deer species. Gone are those days, as BC has now become the place where one is much more likely to see a grizzly or black bear, wolf, cougar, or coyote, all the while not realizing that when we runout of prey, those predators will disappear soon after.
There should not be a single scientist born that wouldn't say "Without something to eat, predators do not exist. Cannot, will not." Sadly, a few do exist and they can be found hard at work for our ENGO's spreading the myth that predators are the only thing in BC needing protection.
Those of us at Hunters for BC – SCI have long recognized and advocated that BC must get back to actively managing our wildlife resources, with real objectives, with real inventories and that our line Ministries receive sufficient direction, funding and staff to begin the work in restoring all wildlife back into our landscape.
We also recognize that predators are not the only challenge to our prey species.
BC is also home to many resource-based industries, from forestry to fishing, ranching to wineries, mining to electric dams, ski hills to heli-hiking; thousands of kilometres of highways and railways, and hundreds of square miles of cities and towns, which negatively affect the ability of wildlife to survive. We cannot escape the reality that we, as humans do affect the how, when, and where wildlife lives.
For these reasons we have begun the "Without Prey, there are No Predators" program to advocate on behalf of all our prey species, that the balance between our prey and predators be restored and that our public understand why this is so important to us all.