YOUTH HUNTING ADVENTURE CONTEST
PROGRAM GOAL
The goal of our Youth Committee is to help our youth understand the power of story telling, to learn how to present a hunting adventure in a way that can engage the non-hunting public in positive ways.  The lifestyle of a hunter is so much more than the harvesting of an animal.  In addition, the power of social media can be positive or negative.  To protect the future of this lifestyle we love; we must be aware of how we present ourselves with digital content. 
CREW MEERES – AGE 11 – 1st place
Limited Entry Mountain Goat Adventure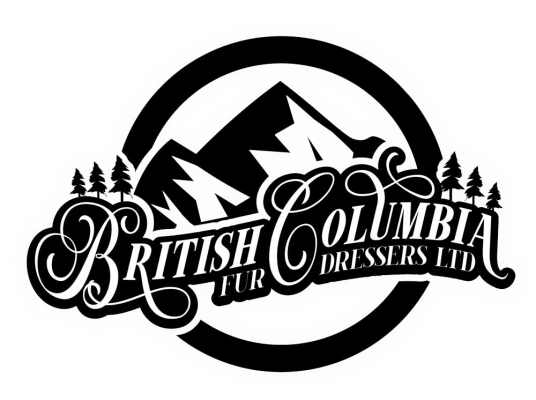 My name is Crew Meeres and I am 11 years old. I got my hunting license last year and put in for a mountain goat draw. My dad and I both got our LEH goat draws for 7-22 zone B. We started our trip on Sept 3,2021. We drove out to the area and unloaded our quads. We quadded about 5 klms to the elevation gate. There we put our packs on and headed up the mountain. I have never packed a heavy pack or hiked that far up a mountain. It took us 2.5 hrs to hike to our camp spot. There we set up camp along a rock ledge to stop the wind.
We then headed up even further to spot some goats. We saw quite a few nannies and kids and some smaller billies. None that we wanted to shoot. I have always wanted to go on a mountain hunt like my parents do for goats or sheep. Also I really like goat meat. We decided to go back to camp and get some sleep for the next big day. This was my first time sleeping in a tent on the mountains. I was a little scared. The next day we got up made breakfast and headed back up the mountain. We spotted lots of goats and hiked 10 klms. After getting busted by a large group of billies we sat on the side of a hill and had a chocolate bar. Then we spotted some goats coming over the hill towards us. A nice Billy walked up to 200 yards from us. I was able to make a good steady shot off of some bipods with a 270. It only took one shot! I'm glad I practised shooting a lot before this.
We packed up and headed back to camp. We had to climb a really steep hill. Once we got him back to camp my dad, my uncle Hussey and I caped out the goat and my mom and her friend Lesley cooked up some fresh ribs over the fire. They were really good. After eating ribs I looked up and saw something coming down the hill towards us. I thought it was people on horses. It was a mom and baby grizzly. I've never been close to a grizzly before and I was terrified. We had the goat meat stashed away from the camp and bear was heading towards it. We yelled at the bear. She came in to 100 yards. We shot in the air to scare her away and she left but didn't go too far. We ended up packing up camp and goat and heading back to quad. It rained almost the whole way. I was so tired by the time we got to the truck in the dark and soaking wet. But it was so worth it. We packaged up the tenderloins and back straps And made a lot of burger. We have always ate wild game and I finally got to hunt for it. I will always remember this trip.
Crew Meeres
RUGER CAMPBELL – AGE 12 – 2ND PLACE
Moose Hunt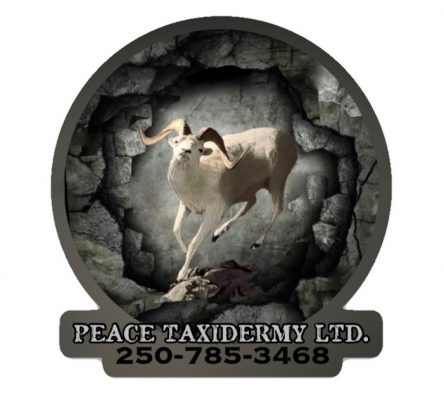 I woke at 5:30 to the sound of my alarm going off, this has been the routine for the past 10 days. Up at 5:30, get dressed, into the truck, and drive 60 km to our hunting spot. Once there we would have breakfast in the truck while we waited for daylight. After it was light enough to see we would grab our guns and start hiking into the cutblock. As we would make our way through the block, we would take advantage of places with good visibility to call and glass. Even though we would only hike 3-5 km each morning, it would usually take us more than 3 hours to get back to the truck. Generally after our morning hike we would do some driving around to see new areas and hunt for grouse, returning home about 11:00 so that I could do schoolwork and dad could get some work done around the farm. At 4:00, after my school work was done, we would head back out to the same area again to hunt until dark. Often we would spot black bears and cow moose and occasionally get a glimpse of a bull moose. Even though sightings of bull moose were rare, we knew that with the number of cows we were seeing, that with persistence, we would eventually get the opportunity to harvest a bull. 
Today our routine was going to be a little bit different. Saturday, October 10th, my alarm went off at 5:30 as usual, the difference this morning is I feel terrible. But knowing that my dad only has 2 more days off work I know that I needed to get moving anyways as after dad goes back to work, the opportunity to harvest a moose would become much slimmer. I got out of bed and got ready to go. An hour later we were making our way on foot into the block. We hadn't gone far and dad spotted 2 moose at the top of the block next to the treeline. They were too far away to tell if either one was a bull, and as neither had noticed us yet we continued walking closer. We walked another 20 yards and dad spotted a cow and calf moose heading across the sidehill moving very quickly. This was unusual as we had seen this cow and calf several other times and they had never been behaving like this. Dad told me that he felt that they may be behaving this way because a bull was pursuing them and that we needed to move quickly to get into a better position if a bull was coming. Again we started to move forward and had only gone about another 20 yards when I spotted the bull. The bull was doing as my dad had predicted, he was pursuing the pair. As we were still in a poor position, we hurried forward. It turned out to be good timing as he was in some thick willows and could not see us moving towards him. Once we got to an opening where we would have a clear shot, I crouched low, set up my bipod and loaded my rifle. Now he was just moving into an opening where I had a clear shot and I was ready. Dad cow called to get him to stop and it worked as planned. In the center of the opening he stopped and turned his head to look at us. This was the opportunity I had been waiting for. I put the crosshairs just behind his front shoulder and pulled the trigger. The impact of the recoil almost knocked me to the ground but knowing that I needed to prepare for another shot I reloaded my rifle and looked through the scope prepared to shoot again, but he was gone. I knew that with the brush in the block being only two feet tall and him being many yards away from the treeline he hadn't gone anywhere.
Normally when a member of my family harvests an animal we take care of it from the field to the freezer. Unfortunately due to unseasonably warm weather and my dads work schedule we were forced to take it to a local processor to be cut, wrapped, and frozen. I was disappointed that we were unable to take care of every step, but taking care of the meat was the most important thing that needed to happen. 
One month later as I was sitting in the living room at my grandparents house surrounded by my extended family, including my great grandmother, telling them the story of my hunt while the aroma of moose ribs floated through the house, I was proud to be the newest successful moose hunter in a long line of moose hunters. Both of my parents have had the opportunity to harvest many moose in the past, each taking one within a km of where I harvested mine. I was privileged to be with my dad and my grandfather earlier in the fall as well when my grandfather, at the age of 72, harvested a moose also. It makes me very proud to be helping feed my family for the winter and to continue the family tradition. While a trophy is nice it is not as important to me as helping provide food for my family. I enjoyed being able to spend time this fall in the bush with my dad and my grandfather, learning from them as well as us learning together. I had the opportunity to experience finding a shed moose antler, having bull moose fighting in the bush beside us, hearing cow moose call and bull moose answer, and the unmistakable smell of a moose wallow. I learnt the importance of keeping quiet, that persistence pays off, and the importance of proper field care in order to keep the meat fresh and clean. This is the story of my first moose and the experiences that came with it, a fall I will never forget.
Ruger Campbell
KADEN CHARPENTIER – 3RD PLACE
Bear Hunt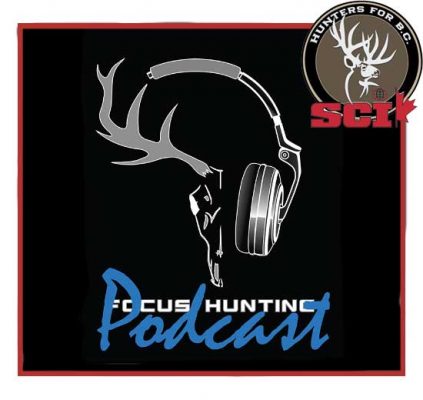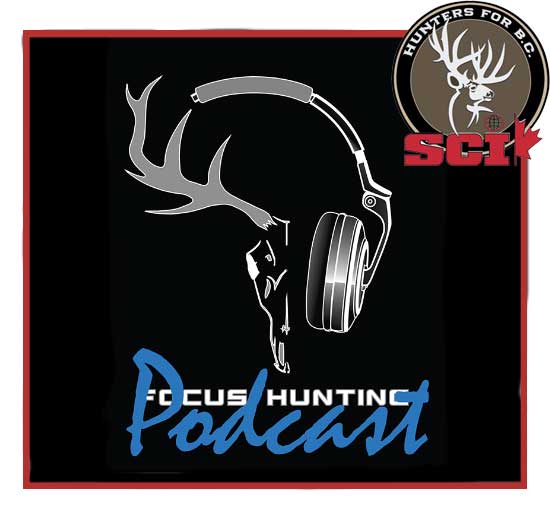 May 19th, 2021 was a day I'll never forget, we had got the job done! I finally was able to harvest my first big game animal, a Vancouver Island black bear. I remember putting my hands on the beautiful jet-black hide for the first time and looking up at Aaron and Brent and seeing smiles all around. This journey started 3 years earlier when my stepfather Brent had introduced myself to hunting, he told me that I need to enroll in the CORE hunting course and not only learn about firearm safety but also become a proficient shooter. After completing the course, I saved up and bought my first rifle, a Ruger .308 topped with a Leupold scope. Now the practice began and before I knew it, Brent said we need to plan a trip. We hunted for 2 seasons before we found a mature boar that gave us the opportunity for close enough shot. There were failed stalks, one clean missed shot in 2020 in the Shuswap, and many young bears that we knew were not old enough. The highs and lows were real, but we kept our chin up on the disappointing days and Brent kept saying "Its gonna happen, be patient buddy!"
The trip started by traveling to Vancouver Island to meet our friend and Brents hunting partner Aaron Parrotta. We drove to the west coast of the island and made our camp up high to give us a good view of the valley. I remember eating moose pepperoni and glassing non-stop with the boys. We saw bears, but it was not until day 3 when Brent said "I think I see a shooter," with his eye still glued in the spotter.
Aaron took a look and agreed this was a bear we needed to get close to. Aaron and I drove a couple kms up the valley and started our stalk up the road on foot. The wind was in our favor and we slowly crept 150yds into the cut. Aaron spent what seemed like forever judging this bear and then gave me the nod. After sneaking in another 60yds closer I found myself looking through the scope and could see the sun shining off a big black hide in my crosshairs. I squeezed the trigger and that was it, the boar spun around once and rolled off the log and down into a hole. We slowly hiked down and found him in the thick island brush. Aaron gave me a high five, and Brent showed up shortly after and there were hugs and smiles all around. With bugs swarming us we took pictures, and loaded all the meat and hide into our packs.
That night back at our camp we sat around the fire and discussed how many pounds of sausage and pepperoni we will put in the freezer. Aaron showed me how to turn and flesh the hide, and we talked about a bear rug and where I was going to put the skull in my room. This was a trip I will never forget, and I have to thank Aaron Parotta and Brent Acorn for helping me. Without them this dream would have never come true. They both reminded me once again that those past trips that we had come home without a bear were also successful, as it's about the adventure and not the outcome. We are lucky to live in a province with so many different species and I can't wait for what's ahead on our next adventure.
Kaden Charpenteir